FoodSector P.S.A is a technologically advanced analytical and research laboratory with full specialist service in the field of microbiological, chemical and nutritional analysis of food products, feed and food-related materials.
FoodSector is a dedicated section of the CosLab group that has been serving national and international professionals in the chemical, cosmetic and biotechnology industries, including processors, manufacturers, distributors and retailers for nearly 20 years.
In 2022, we decided to open a new food department in our laboratories – using all our potential and experience.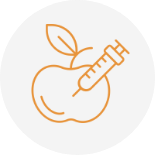 As defined by the World Health Organization (WHO), food safety is an area of action aimed at protecting consumers against the risk of food poisoning and foodborne diseases. Systematic testing of food is a guarantee of ensuring food safety.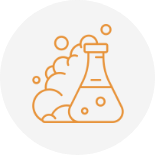 FoodSector carries out projects related to the preparation of recipes for new products and the technology of their production. Thanks to a qualified team, you will obtain: high quality service, originality of recipes and product compliance with current standards.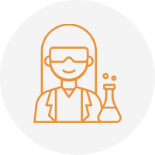 FoodSector offers facilities for production and trade companies that can implement new products without incurring costs, without the R&D department in the structure of their company. We develop new food products, including dietary supplements, functional foods and foods for particular nutritional uses. Our offer also includes fodder, fertilizers and plant protection chemicals.